Step one: open TRONSCAN blockchain explorer (https://tronscan.org/)

Step two: enter the account address and click on Search

Step three: click on Contracts Published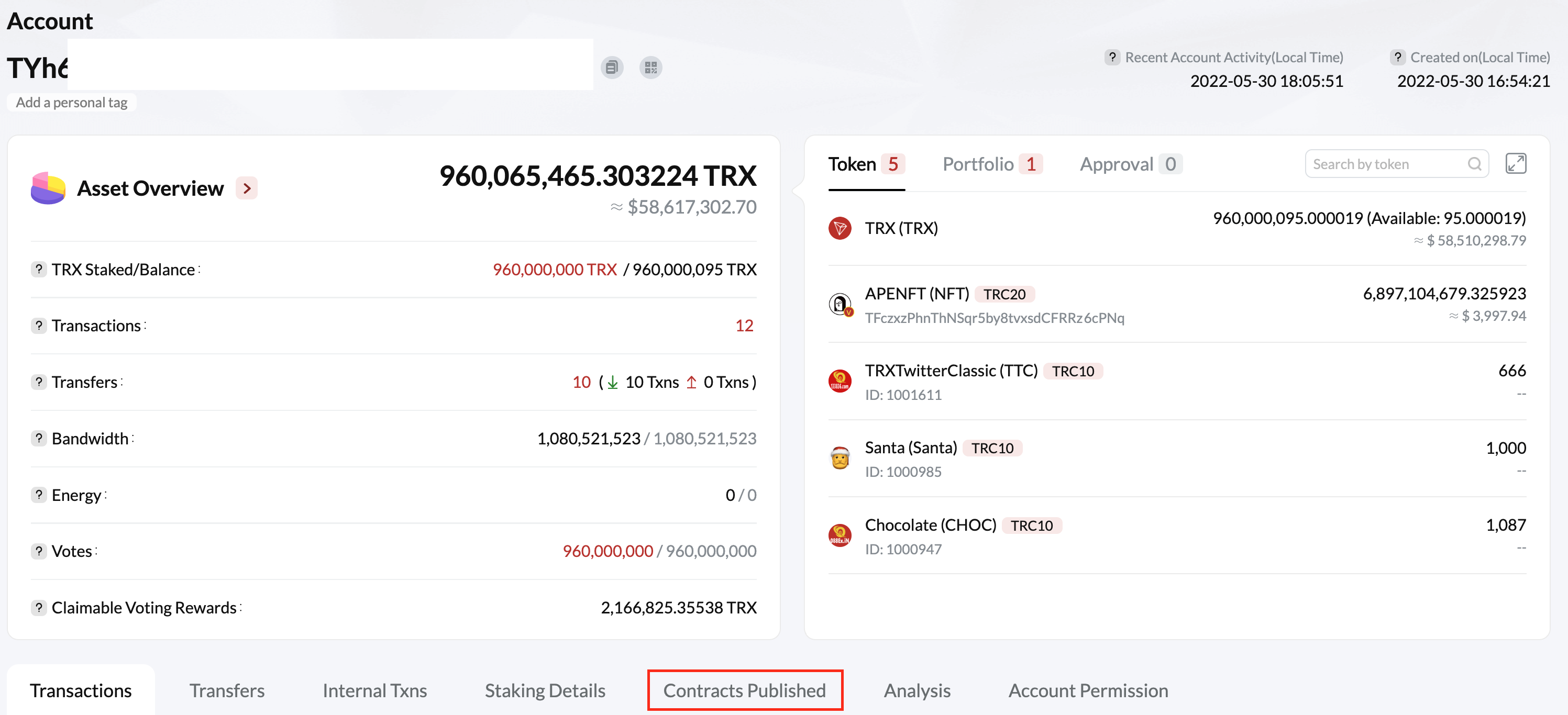 On top of that, you can also view the following information on this page:
Token Balances: this section displays the name, total amount, token type and balance of each token held by the address.
Transfers:this section displays the hash value, status, result, block height, sending address and receiving address of each transfer under the address.
Transactions:in addition to the basic information, users can also view the type of the contract called.