Users can search by transaction records, such as transfers, transaction Hash and token, on TRONSCAN. To search for a certain address, please copy and paste it in the search box at the top of the page and click Search.
Detailed address information is as follows:
Account information: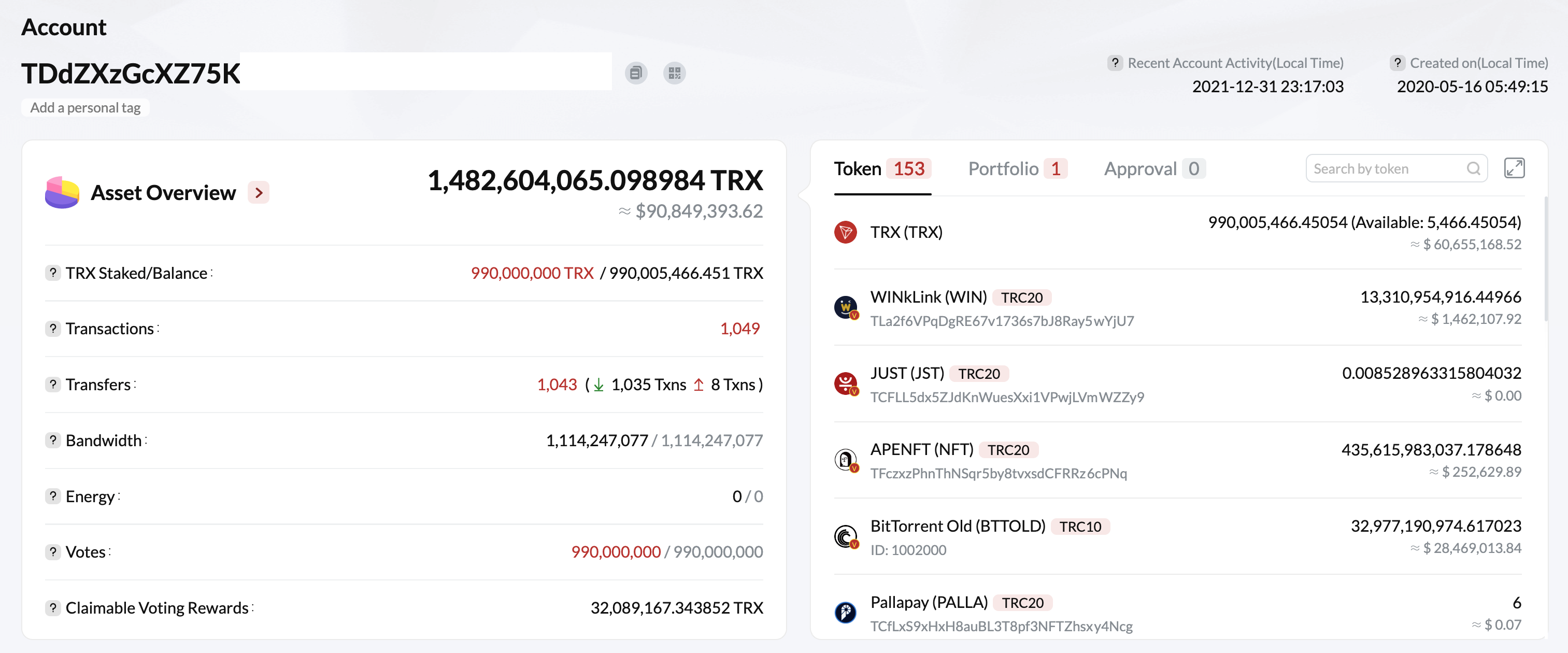 Transactions: total number of transactions, including smart contract triggering, TRX transfers, TRC10 transfers, asset freezing and votes, that are linked to the current account.
Transfers: number of TRX transfers, TRC10 transfers and TRC20 transfers combined.
Unwithdrawn voting reward: the share of SR rewards that is distributed to voters. Rewards for one voter = total SR rewards * reward distribution ratio * (votes cast by the voter/total votes).
Total balance: Sum of the value of all tokens in the account (including voting rights).
Transfers: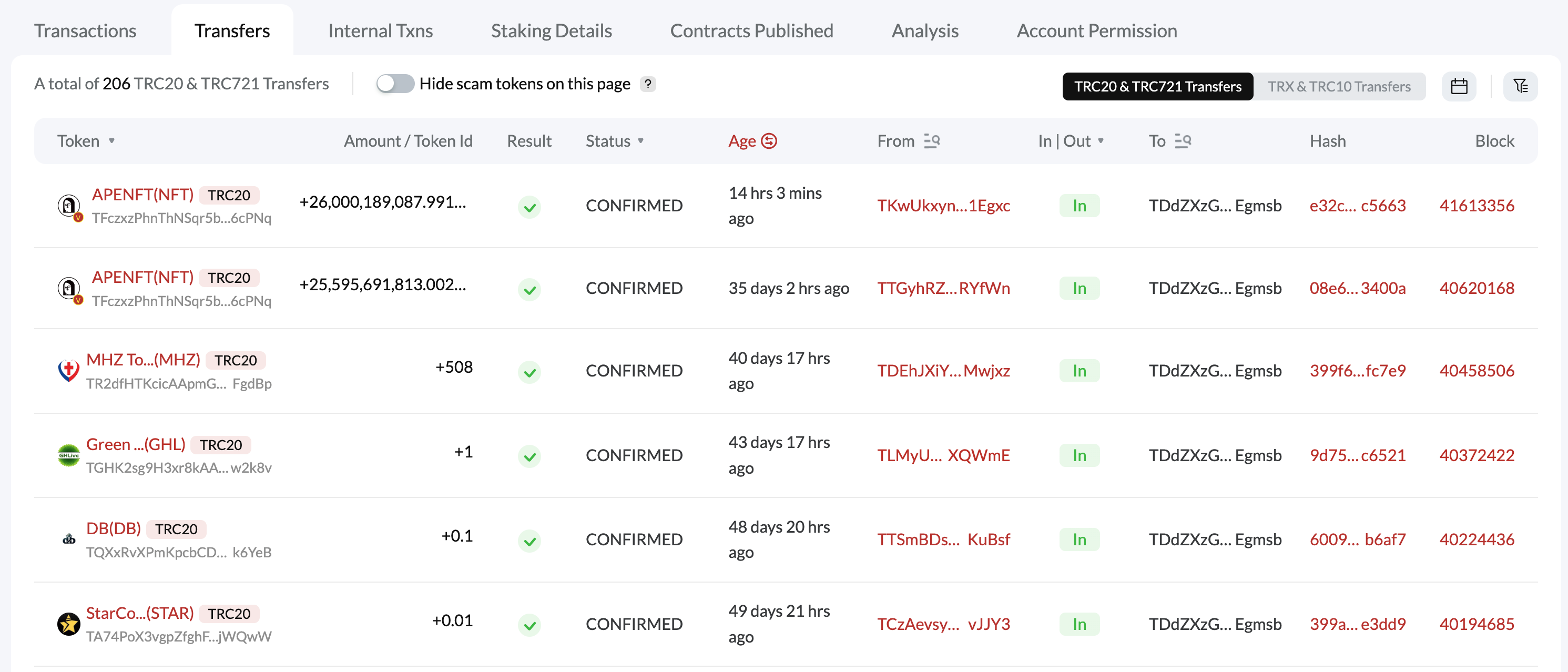 Hash: hash is the unique identifier generated when executing an event. Hash is a unique value that can be used to track events.
Block: the block number of the block containing the transaction.
Age: how long it has been since the transaction was confirmed.
From: sender of the transaction.
To: receiver of the transaction.
Token: name of the transferred token.
Transactions: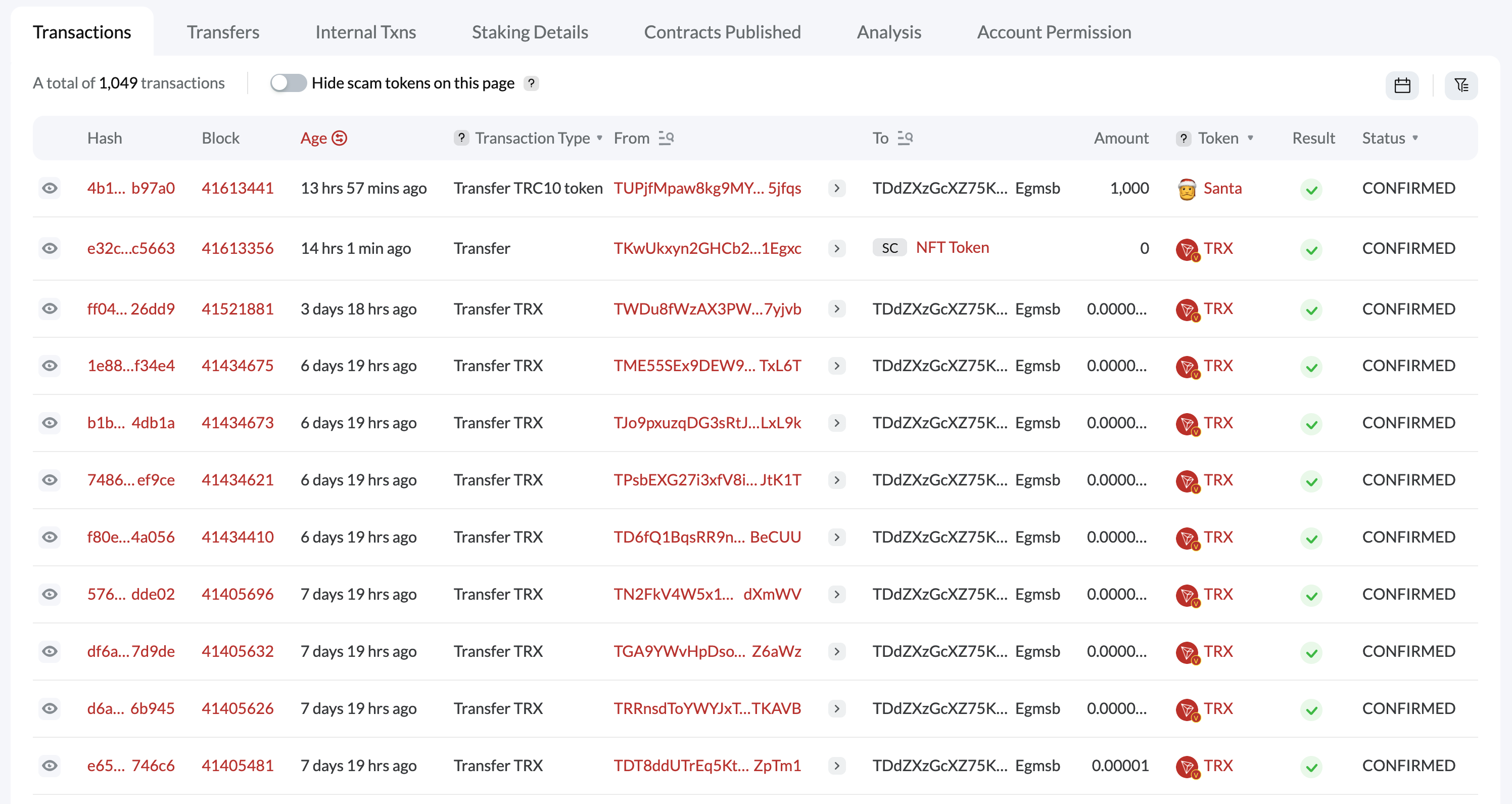 mainly covering:
1)TRANSFERCONTRACT (Transfer TRX)
2)TRANSFERASSETCONTRACT(Transfer TRC10)
3)FREEZEBALANCECONTRACT(TRX Staking)
4)UNFREEZEBALANCECONTRACT(Unstake TRX)
5)TRANSFERASSETCONTRACT(Trigger Smart Contracts)
6)VOTEWITNESSCONTRACT(Vote)
7)WITHDRAWBALANCECONTRACT(Claim Rewards)
8)ACCOUNTPERMISSIONUPDATECONTRACT(Update Account Permission)