Step 1: Go to https://tronscan.org and click Connect Wallet.

Step 2: Click Representatives, and clcik "Vote" to enter the votes page.

Step 3: On the votes page, clcik Vote to start voting.

Step 4: Select the SR candidate you wish to vote, and click "+" or "-" button to vote for the SR you trusted.

Step 5: Click the black Vote button, confirm the voting in the pop-up.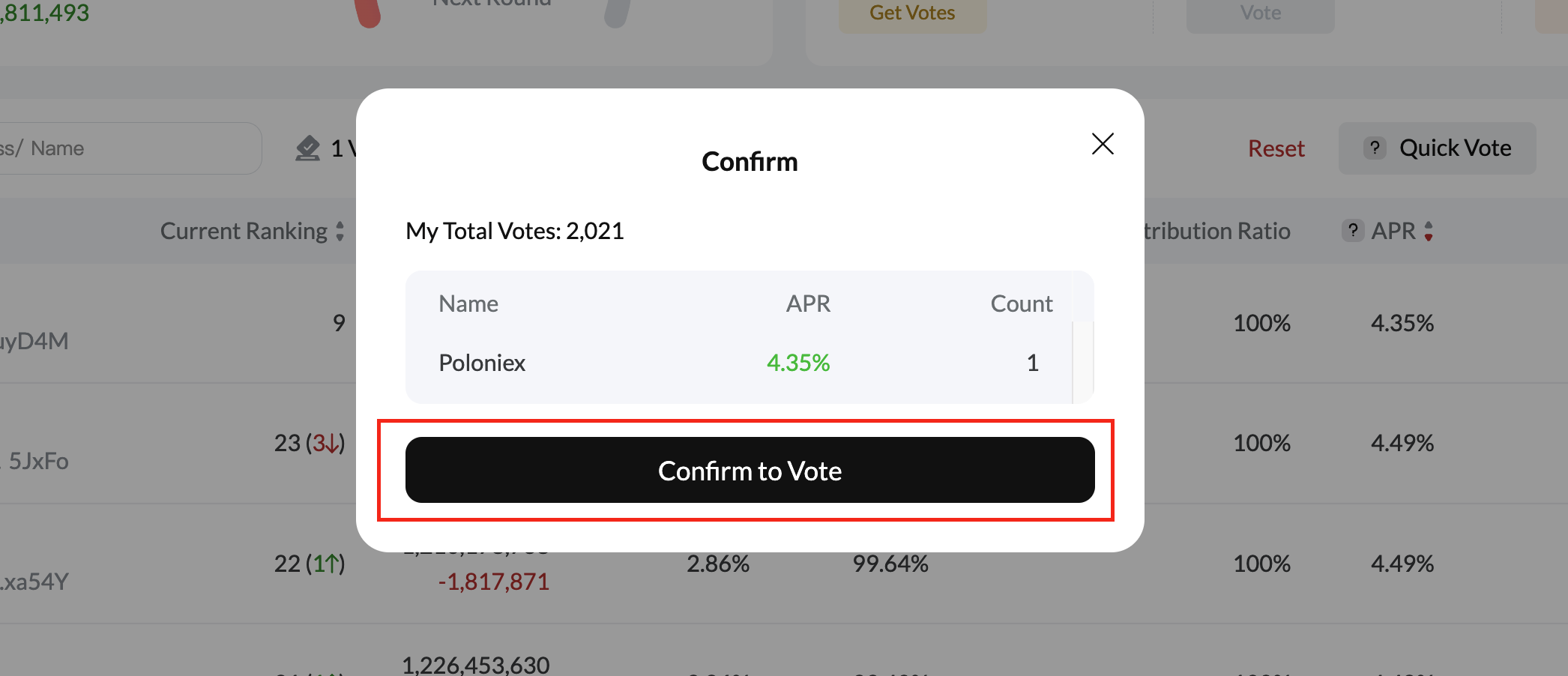 Step 6: Once voted successfully, you will receive a notification. (You will need to confirm it if you have logged in via TronLink or Ledger.)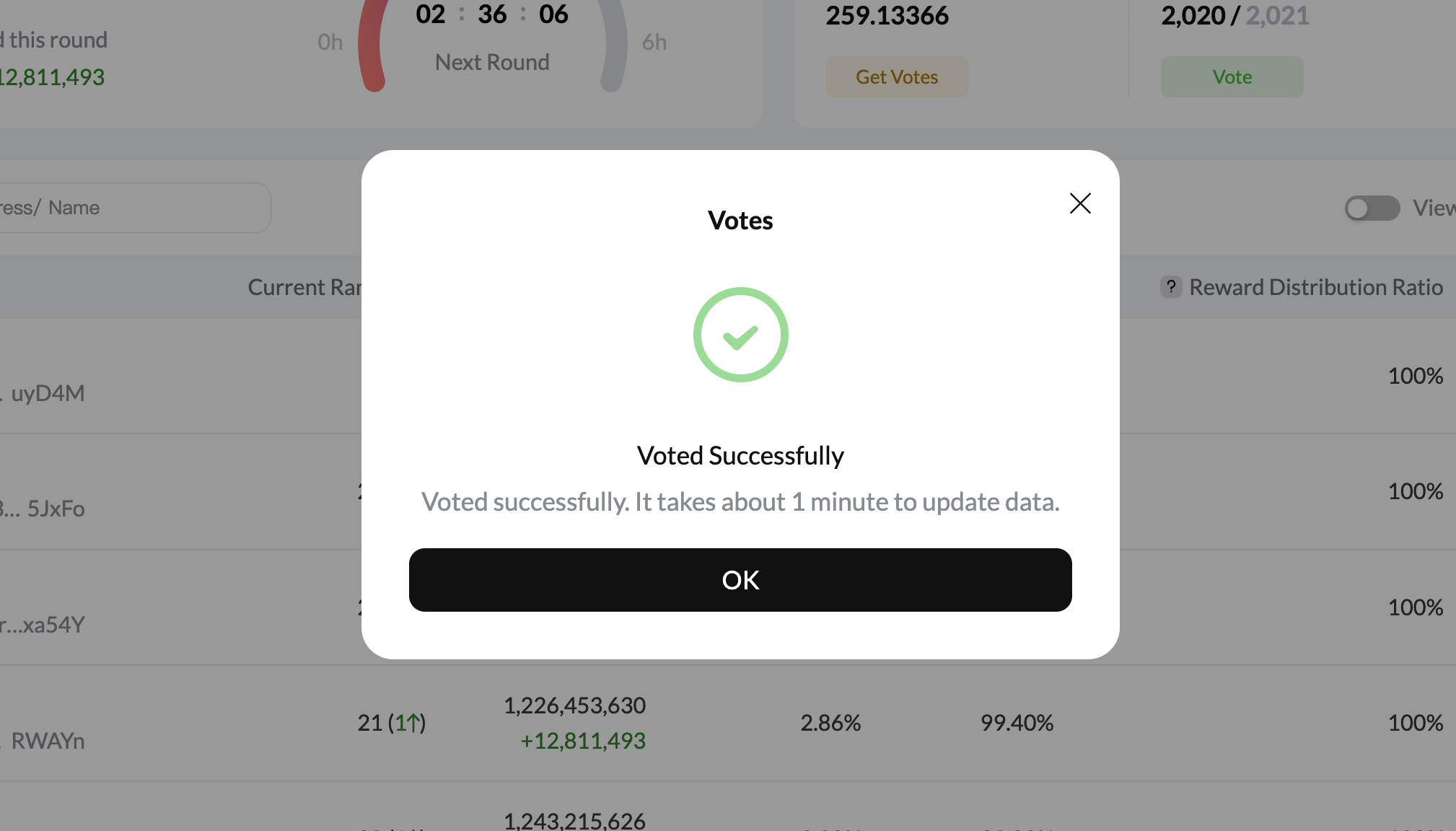 Note: Your votes will come into effect in the next round. You may redistribute your votes anytime before the next round starts.
We are excited to have the TRON community take part in this democratic process of candidacy and voting!