Dear users:
TRONSCAN released the "Cancel Contract Approval" feature on May 14, 2021. Users can view all approved contracts in the "ACCOUNT" page - "LIST OF APPROVAL", and cancel approvals if needed. Users can also check the change history in the "Approval change history". Here are the steps: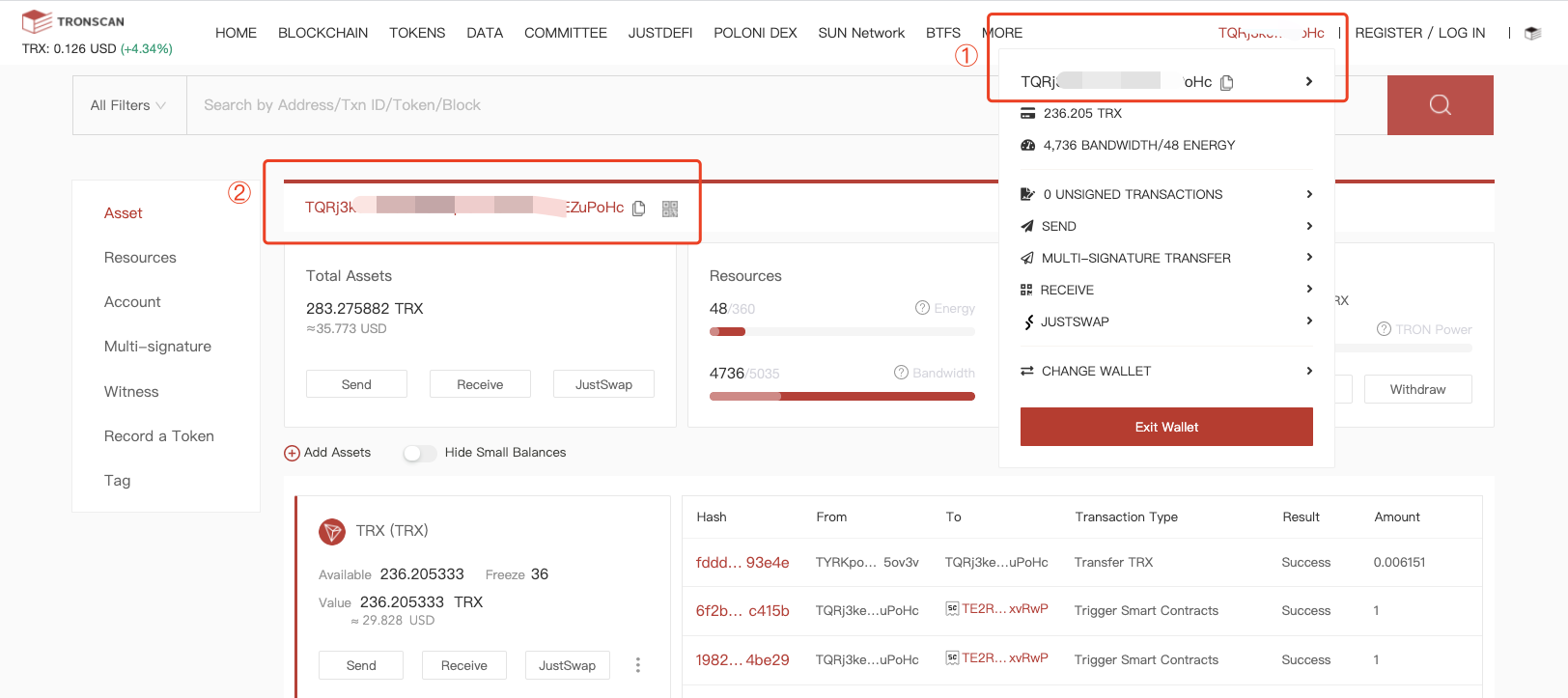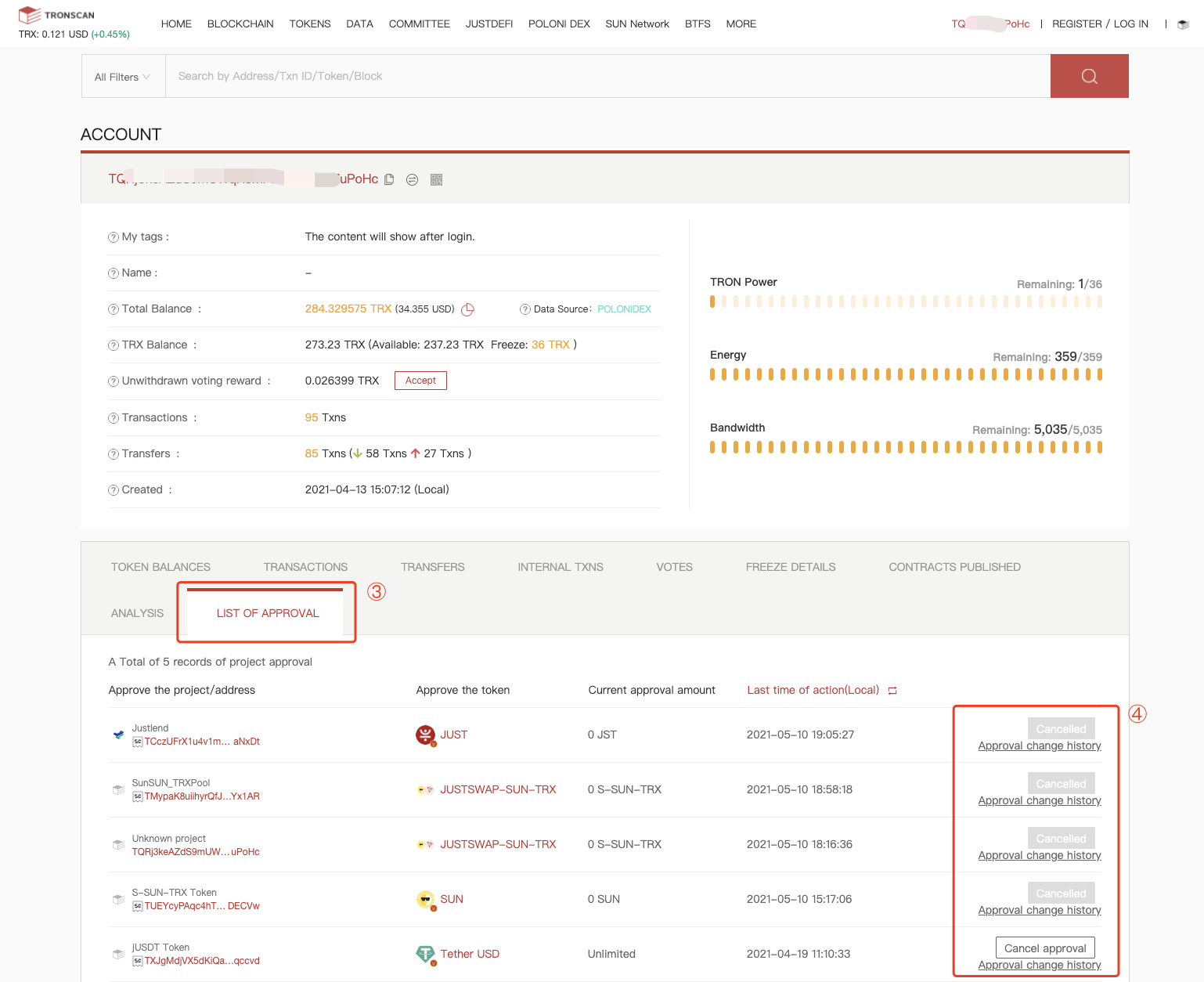 What is contract approval?
In most cases, to interact with TRON-based projects, users need to approve contracts first. By doing this, the user grants the smart contract access to his/her funds after the money is transferred to the contract.
Why would I want to cancel contract approval?
If you are concerned that a contract may contain risks, you can cancel the approval granted to the contract to protect your assets. You need to re-approve the contract when it is triggered again. Please note that both approval cancellation and re-approval consume bandwidth and Energy.
Thank you for supporting TRONSCAN!
TRONSCAN Team
May 14, 2021
Follow Us
Website: https://tronscan.org
Telegram: https://t.me/tronscan_org
Twitter: https://twitter.com/TRONSCAN_ORG
Weibo: https://www.weibo.com/tronscan
WeChat official account: TRONSCAN blockchain explorer