Dear users:
By the fourth quarter of 2019, TRON has changed its incentive mechanism and achieved real decentralized benefit distribution. This has largely encouraged major exchanges, wallets and token holders to participate in the TRON Super Representative (SR) staking and voting campaign.
TRONSCAN partnered with TronLink for the first time to launch a joint Christmas campaign where users can vote for SRs to share a prize pool of 50,000TRX. Come join us!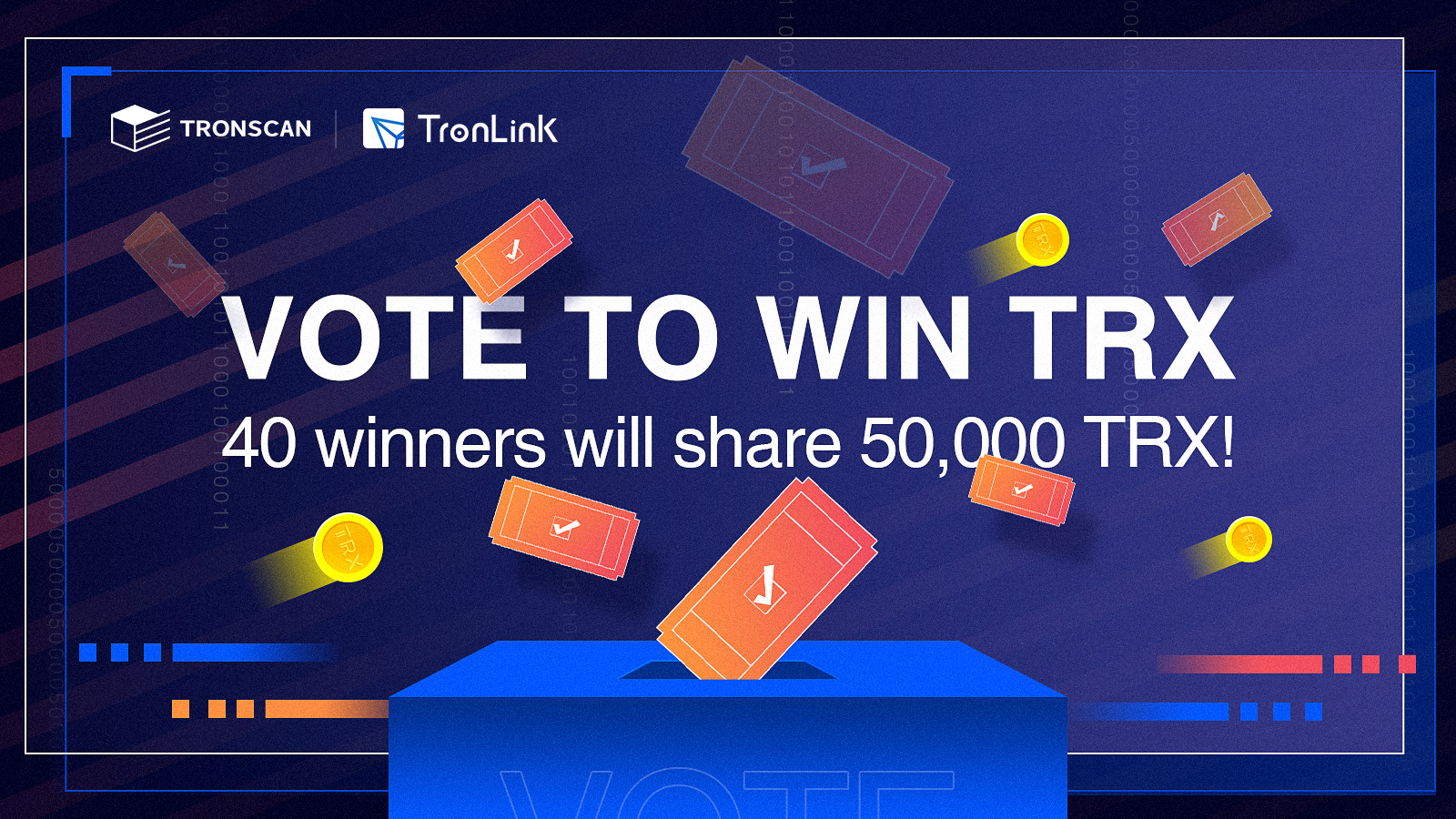 To Participate:
1) Vote for any SR, SR Partners or SR Candidates via TRONSCAN or TronLink
2) Click the link below to fill out the campaign application form
https://forms.gle/SD5WHrCsTxY5rzxJ9
End date: Jan 1, 2020
Rewards:
Top 1 (by vote count): 5000 TRX
Top 2–5 (by vote count): 2500 TRX each
Top 6–15 (by vote count): 1500 TRX each
25 winners selected randomly from users who placed over 100 votes: 800 TRX each
The TRX rewards will be sent to the address you have provided within two weeks.
Thank you for your support to TRONSCAN!
TRONSCAN Team
Dec 26, 2019
Follow us for more latest news:
Official Web: https://tronscan.org/
Telegram: https://t.me/tronscan_org
Twitter: https://twitter.com/TRONSCAN_ORG
Sina Weibo: https://www.weibo.com/tronscan